QF Tee Branch 14ga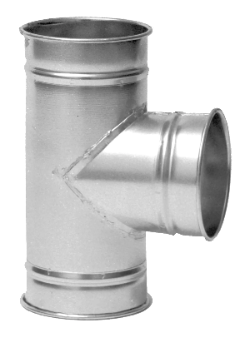 Nordfab 14 Gauge QF® Tee Branches have leak-free, solid welded seams. Elimination of air leakage makes a dust collection system more efficient, providing savings on energy costs.

When ordering tees, specify A, C. All branches priced by large end.

"A1" to "A2" must be the same dimension, however "C" must be equal to or smaller than the "A" dimensions.

Use the following formula to determine length: L = C + 8"

• Available in Galvanized
• Available with flanged ends in diameters up to 72", and other various end types
• Optional gauges 20, 18, 16, 12 and 10