Angle Flange Gasket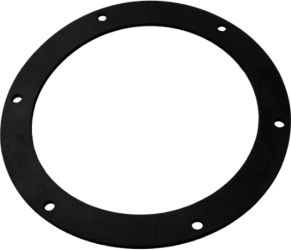 For use with Nordfab Angle Flanges or Angle Flange Adapters. Gasket dimensions match Angle Flange dimensions.
Standard gasket is constructed of black nitrile, 60 durometer, a conductive material. Red silicone material optional for higher temperature applications.

Nitrile temperature range -20°F to 170°F.

One gasket should be used per joint.